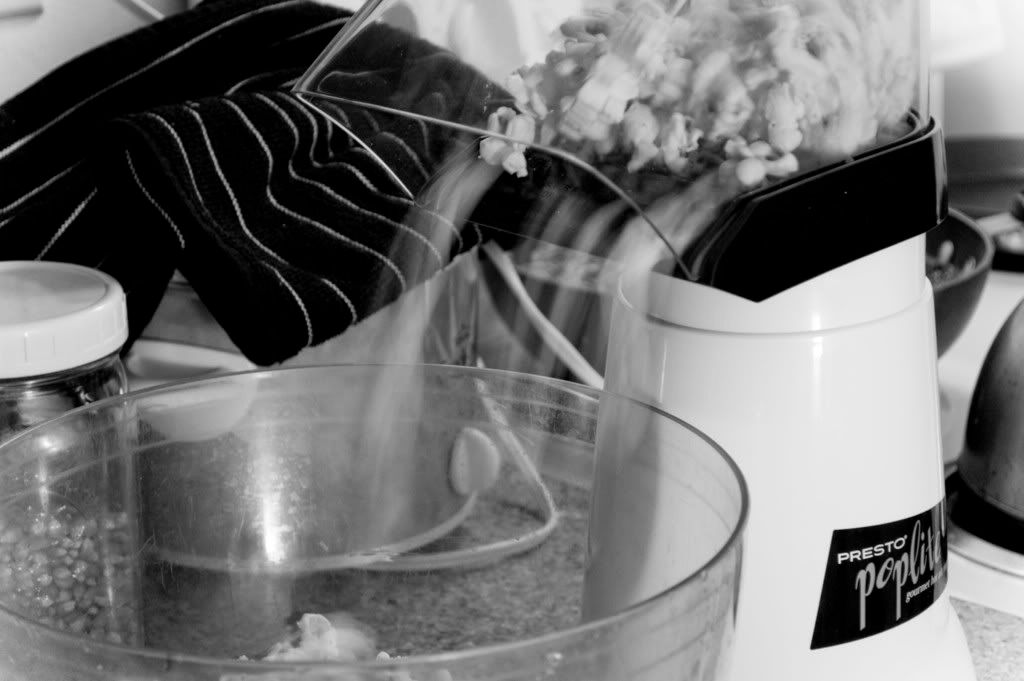 Air popped corn is a great
nutritional
bang for the buck too. Forget that nasty microwave stuff!
*remember
THIS post
where I realized that the

microwave

popcorn had FISH and EGGS in it?*
I like to season my corn with a tiny bit of olive oil spray, nutritional yeast and chili powder. I think I'll start packing air popped corn in my kids lunches. I have been buying single sized chips for so long at .30 a package. Popcorn is much cheaper and better for them. 3 cups of air popped corn has 90 calories, 3 grams protein and 3.5 grams fiber, plus you can buy it in bulk and it's so much cheaper than chips!
This is the whole wheat sponge with most of the millet flour kneaded in... and after the rest in the fridge I made the
roti
/tortilla for my breakfast.